Tell us a little bit about yourself. What kind of work do you do, and where can we see it?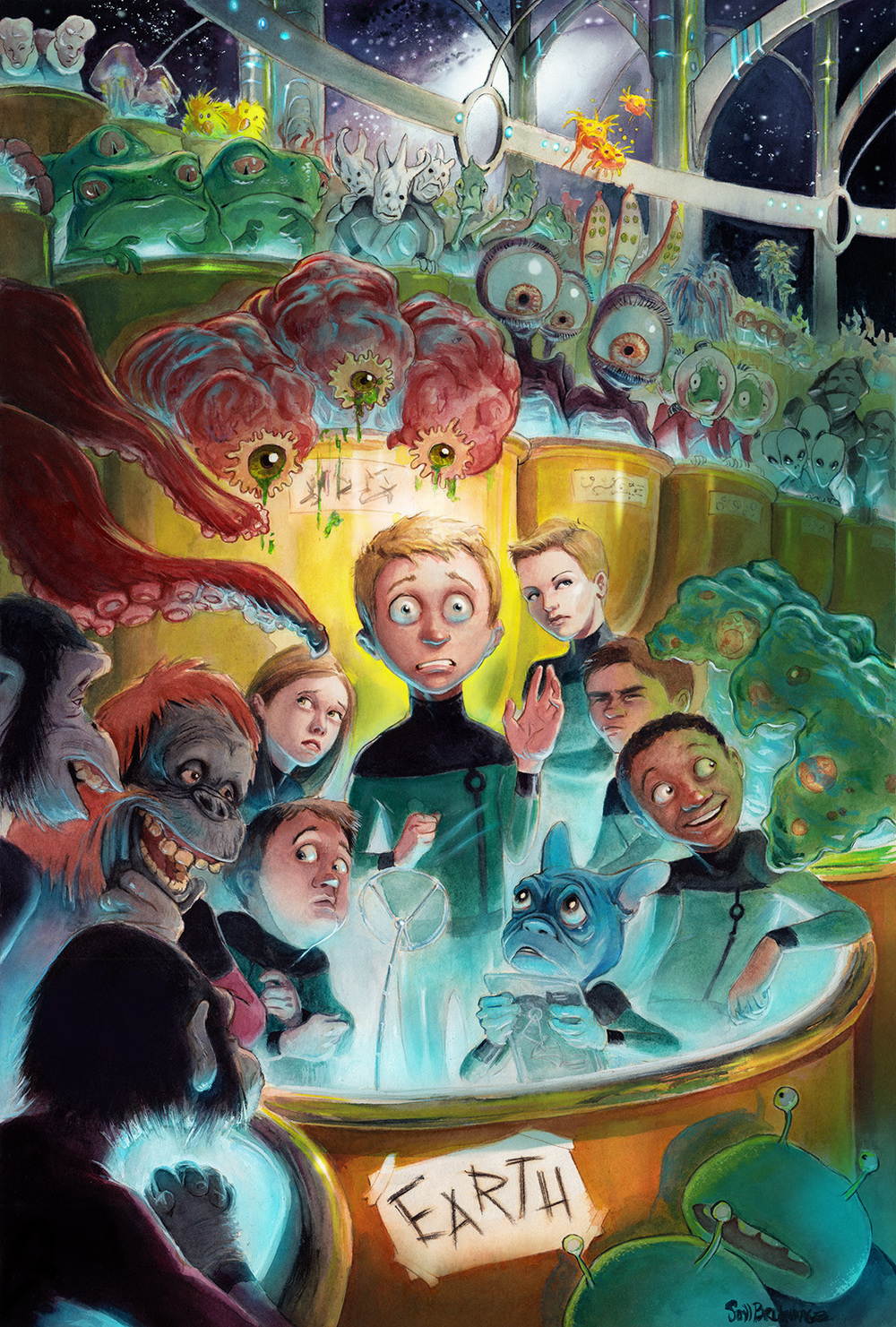 I'm Scott Brundage, you can find my work at
ScottBrundage.com
. I work in a range of markets, mainly editorial and publishing with a bit of small advertising jobs here and there. I've done some character design and animation design as well. Most of my work is humor and youth focused, with a fantasy/scifi skew, and lots of animals doing things.
1. Did you work other art related jobs prior to your current career? If so, what did you learn then that carried over to today?
I worked as an intern or assistant to anyone who was hiring. At one point I was an intern for
theispot.com
, Gerald and Cullen Rapp Reps, Richard Solomon Reps, and assisting Peter de Sève, Steve Brodner, and Burt Silverman. I learned a lot about how to market myself and who to target by working at agencies. I learned even more by being connected to a lot of artists and seeing how professionals ran their studios,interacted with clients, and managed their time.
2. How did you first get your foot in the door? Please tell us about that experience and what you may have done differently, if anything, in hindsight.
While working for the professionals listed above, I would frequently ask for feedback and they'd frequently shred my work to bits. I ended up with a new portfolio shortly after art school, mainly because I had such keen eyes on my work. Even though I still felt unprepared, Steve Brodner encouraged me to send mailers every other month to magazines that used cartoonish work. After about four mailings I got a call from AARP. I thought it was a joke at first.
I think the main thing I would have done differently would have been to be a bit more forward in my promotion. Cold calls, appointments, more shrewd analysis of what my target clients actually needed. Instead I did a lot of work that I thought was funny but didn't solve anyone's problems, then I'd send a postcard and just wait.
3. What methods did you use when you started out contacting potential employers? How have these methods changed for you over time?
Postcards worked really well for me for a long time. Then the gradual snowball effect of one job being seen in a major newspaper would usually keep my momentum up.
I also used online paid portfolios, which were great for a couple of years, but then lost their usefulness when they became totally saturated with artists.
It took me a long time to embrace email marketing, but it's been relatively effective. As always, the research beforehand tends to be key. It can be easy to send a million emails to people who can't use your work, but with a little focused research you can hit up the clients that can use your particular skillset.
I now have a rep with Shannon Associates. I was skeptical or at first seeing how many artists they represented, but it ended up being a great move. Work I'd been producing for young readers and YA was now being shown to clients I didn't know existed with great results.